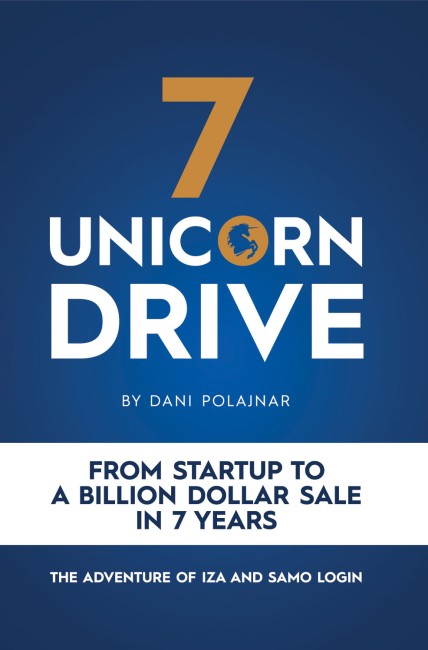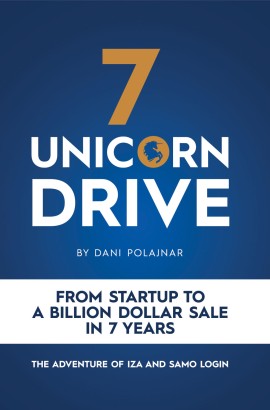 990.00 RSD
Ova knjiga je dostupna samo u okviru Classic EDEN paketa.
Opis knjige
ZERO TO 1 BILLION IN 7 YEARS TO SHOW IT'S POSSIBLE
How Iza Sia Login secured the proof and accumulated the energy for the world to stop working and start creating.
7 UNICORN DRIVE
It IS possible. Manifesting a billion dollar business in 7 years, fueled by a strong purpose to do good.
Based on the true story of Iza Sia and Samo Login.
WHAT IS POSSIBLE AND WHAT IS IMPOSSIBLE?
...and where is the line between the two? Our story proves that we can manifest anything that we find conceivable and are deeply passionate about. Real success always comes when you fulfill your personal mission; we hope this book makes you think about your own.
"Unlike most millionaires who become philanthropists, the vision and commitment were first for Samo and Iza Login. Their business success and fortune came next in pursuit of their shared goal to tackle the most pressing challenge facing humanity – climate change. This dynamic and fascinating read takes us on the real adventure of a remarkable team, full of the excitement of discovery and success, wisdom about leadership, and above all - a sense of purpose. The book will appeal to a broad audience: from those drawn to tech stories to those interested in environmental and food sustainability, public and planetary health." – Michelle A. Williams, ScD, Dean of the Faculty, Harvard T.H. Chan School of Public Health
"For existing and potential entrepreneurs; this book is a must read this year. It lays bare the secrets and strategies behind converting an idea into a mega successful business. From developing the idea, to daring to dream the impossible, to building a winning team, to leading on purpose, to negotiating the $1bn sale - the 'how to' of every detail are written within the covers. If you want to 'own you sh#t" and develop the next blockbuster idea; this is the book for you." – Kevin Kelly, Internationally Acclaimed Motivational Speaker and Best Selling Author.
"Reading 7 UNICORN DRIVE was as exhilarating as the day I spent with the electric Outfit 7 team In Ljubljana. With their "we are one", purpose driven spirit, and "everything is possible" belief, this team are the embodiment of a quantum company, led by its true quantum leader founders, Samo and Iza Login. Readers won't be able to forget Outfit 7, nor put down this book that lets us share their breathless fun and creativity until finishing it." – Danah Zohar, Author of The Quantum Leader
Više informacija
Godina prvog izdanja:
ISBN:
Cena štampanog izdanja: RSD
Broj strana: 300
Izdavač: Reemina
Od istog autora
Ocene i komentari